'Life Beyond' - Prison Education
'Life Beyond' - Prison Education
Life Beyond - 'from behind the boundaries of a prison you can direct humanity to the stars'
Life Beyond is an initiative of the UK Centre for Astrobiology to take astrobiology into the prison environment.  Life Beyond is a collaboration with the Scottish Prison Service (SPS) and Fife College.
The project began in 2016 with a series of visits to prisons in Scotland including HMP Shotts, Edinburgh, Glenochil and Lowmoss.
Life Beyond was designed to take prisoners beyond learning new information, to involve them in entirely original research and development of settlements beyond the Earth. From behind the confines of a prison, you can help direct humanity to the stars.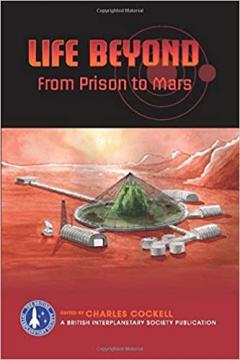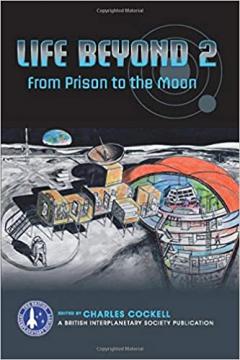 The programme uses astrobiology and space sciences to involve the prison population in the design of settlements beyond the Earth. Beyond merely learning new information, they form groups and design stations for the settlement of other planetary bodies.
Since 2016, the Scottish prison population has published two books. Life Beyond: From Prison to Mars was publsihed in 2018 and  presents Mars station designs. The second book, Life Beyond, From Prison to the Moon presents lunar station designs and the first long-term exploration and settlement plans for the Moon developed by prisoners. 
In addition to genuinely new engineering designs and scientific ideas for the exploration of space, these publications also present stunning art, literary work which includes the results of creative writing contests held during the project, and new ideas for strategies to explore distant worlds.
These books have been publsihed in collaboration with the British Interplanetary Society with proceeds going to support space education projects run by the society.
The project is desctibed in two peer-reviewed papers. The first a summary of the project and the second a more detailed description published in the Journal of Correctional Education.
Life Beyond is a course that focuses on the design of a planetary station. Participants design a station, plan science and exploration from the station and consider the long-term sociological challenges of living on another planet. Life Beyond also seeks to introduce science into other parts of the prison environment, offering links to arts and other hands-on projects.
The purpose of Life Beyond is to:
1) Enrich the lives of those serving prison terms by providing an engaging opportunity for discussion on some cutting edge questions in science.
2) Augment and advance education in prisons and contribute to the diversity of education on offer.
3) Engage inmates in lectures and prisoner-led discussions on the future of civilisation.
4) Encourage prisoners to contribute ideas, essays, art and other viewpoints to a future book on human space settlement.
In 2019, the Life Beyond project was cited in the European Unions's Europris report as an example of educational best practice in European prisons.
For a brief summary of the project by Inside Time, the National Newspaper for Prisoners and Detainees see this link.
If you're interested in finding out more about Life Beyond please contact us.
This article was published on